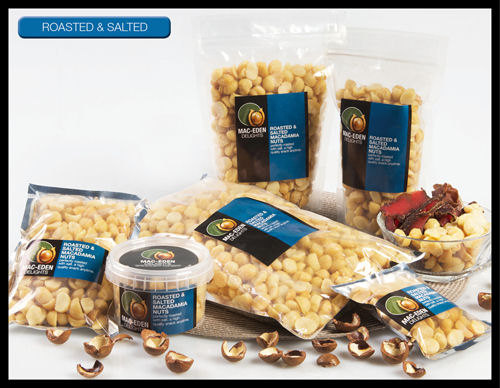 Perfectly roasted with salt, these macadamia nuts make a high quality snack anytime.

Considered the world's finest nuts, Macadamia's are high in protein, fibre and the "good fats" (mono-unsaturates), yet contain 0% cholesterol!

This flavour is always a bestseller making it a hit with everyone! Made Banting friendly by roasting with macadamia oil - a best seller!