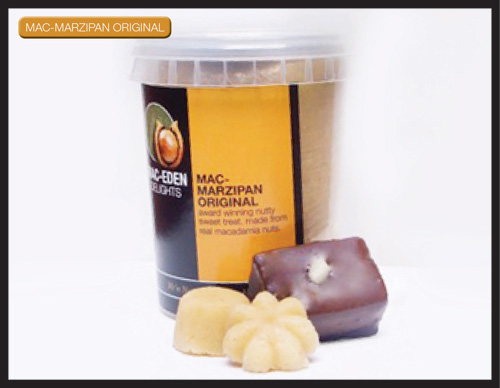 Having a 6 month shelf-life (even longer if refrigerated), and made using only fresh ground macadamia nuts, a touch of brandy and other original ingredients, our Mac-Marzipan contains NO preservatives and NO artificial colourants.

Why not cover your Christmas cake with it; make shaped cake decorations or use as a superb filling for chocolates, Easter eggs, German Stollen Bread, muffins or biscuits.

"Roll it... dip it... shape it... eat it!" Any way you try it, it's good!