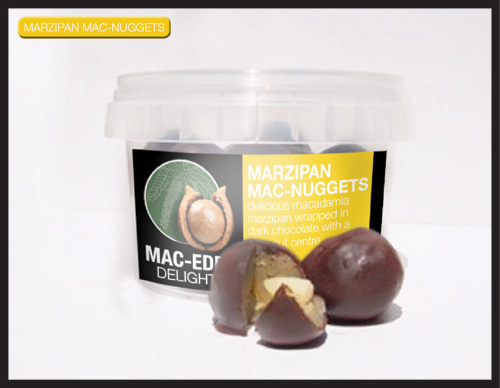 Delicious round nuggets of our own macadamia marzipan dipped in dark chocolate with a crunchy roasted nut centre.

The experience leaves little bits of nut lingering long after you finished popping it in your mouth.

A truly original South African product and great gift idea for that special someone who loves marzipan. Try it, we're nuts about it!