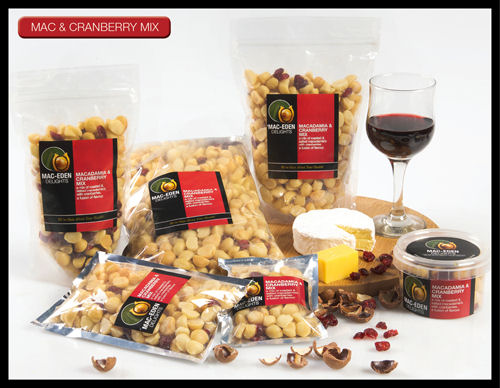 This delicious blend of roasted & lightly salted macadamia nuts tossed through with cranberries makes for a fusion of flavours!

Be a trendsetter with this healthy and festive snack this season. Made Banting friendly by roasting with macadamia oil - a best seller!

Unfortunately we have no stock listed under 'Mac \& Cranberry Mix'
Please try another category.